And no, I don't mean to shop for a new dog, but shopping for dog products and accessories online! Shopping for a pet is probably the biggest joy ever. They never care about the colour, they won't tell you they feel fat in what you got them, ask to replace it or do anything than being completely happy whenever you bring them something new ! So this post is all for our little friends on 4. Ready to start?
Dog Play Time
If you want to keep your pup or dog happy- gotta keep them playful! Here are the cutest items I found on Ali Express for your 4 legged family members to play with:
Puppy beds !!
The best way to show your love and appreciation to your little friends is by getting them their perfect place in the house, a special and comfy bed that is only their own: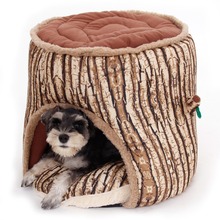 Go Go Cute Puppy Etsy Store
Is one of the coolest places for dog accessories! With different types of collars & harnesses, Go Go Cute Puppy simply makes great quality dog products!
It's true that there are so many toys and accessories you could purchase on Ali Express, but dog collars should be made strong and with quality. Check out their personalized embroidered dog collars:
Dog bowls!
Hope you found what your dog was looking for!